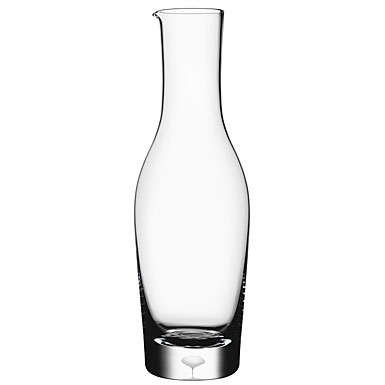 Place mouse over image for a different view.
Designed by Erika Lagerbielke.
Orrefors Crystal, Intermezzo Satin Crystal Decanter
$235.00
Item# 6577485
Size: H: 12" x W: 3 7/9" Cap: 37 1/3 oz.
Intermezzo Satin is a sober design that's ideal for all festive occasions - an elegant, pure white for weddings and graduation parties, crisp and frosty for cosy winter dinners.

View the entire Intermezzo Satin Collection.
---
View Crystal Classics 2019 Catalog
Browse and turn pages of our newest catalog, Gift Guide for 2019. Each page features links that once clicked can take you to directly to the items on the page...
---